Earn
Leveraged Staking Product
ChangeX's Leveraged Staking is among the world's first, and is specifically designed for PoS and inflationary assets in order to boost APR. By harnessing the power of collateralized staking pools, Leveraged Staking maximizes APR by a factor of 1.2-2x, while also powering a stablecoin lending market.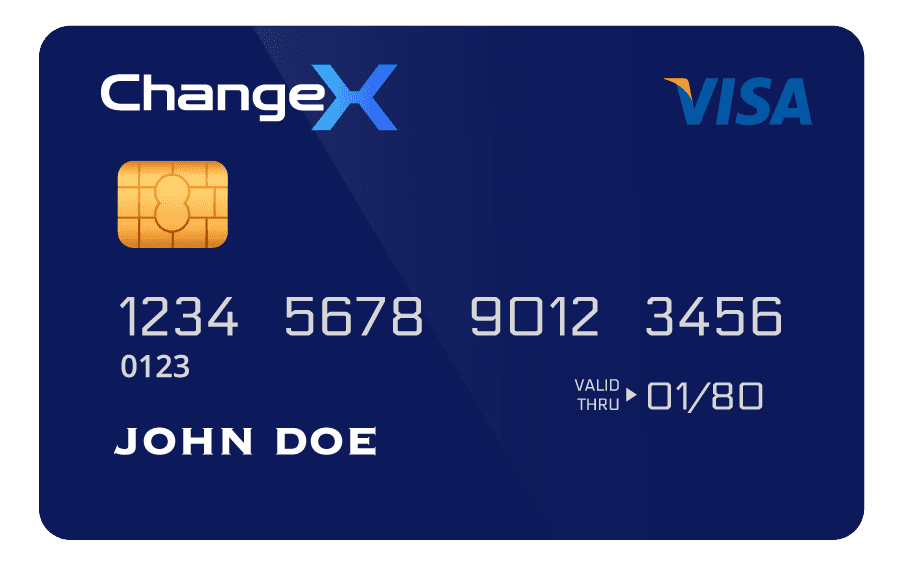 Use
Universal Crypto Visa Card
The ChangeX Visa will allow instant access to HYDRA and other assets without interrupting staking on your interest-bearing assets. Access your funds, while they work for you in the DeFi ecosystem.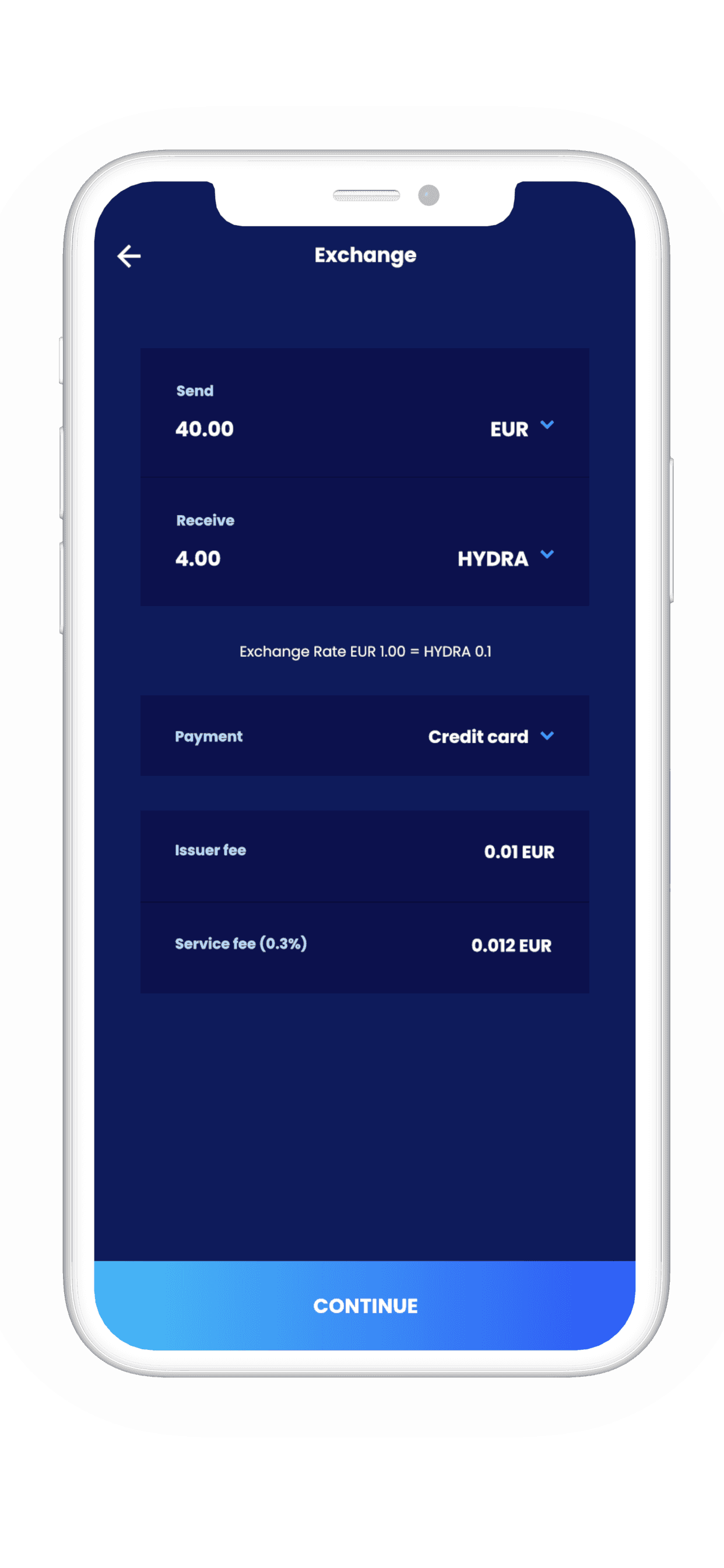 Trade
Fiat-to-Crypto and back
ChangeX's cross-chain bridges will bring a plethora of cryptocurrencies, otherwise widely unavailable, at your fingertips. By combining the existing liquidity in the DeFi and CeFi worlds, this simple experience would allow even the most inexperienced users to enter the world of crypto.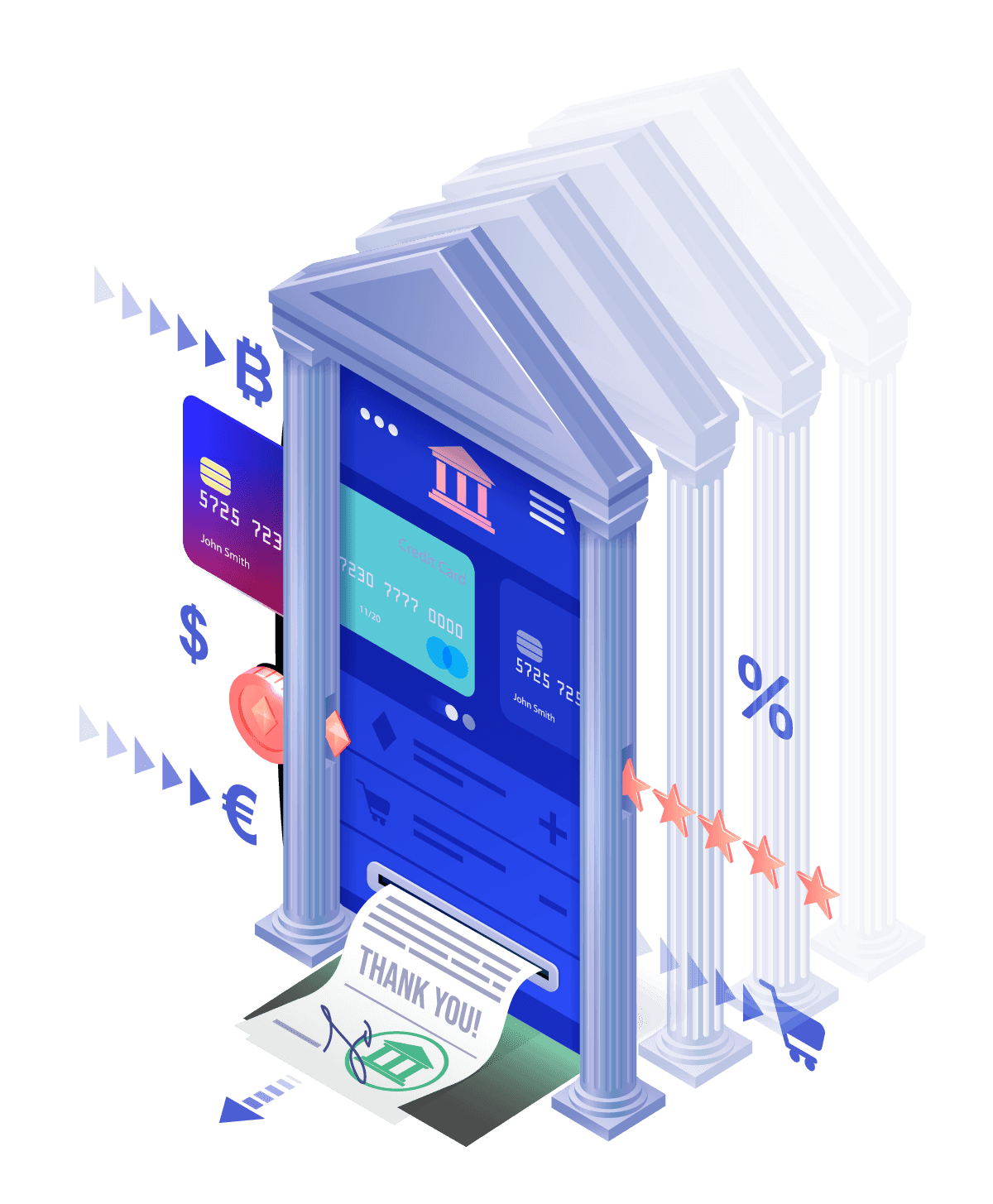 Control
Personal IBANS for SEPA Banking
By obtaining an Electronic Money Institution (EMI) license for EUR banking capability, ChangeX will allow you to control all of your assets – both fiat and crypto – in a single interface.
Additional Product Features
Flexible Staking Pools
One-click access to staking HYDRA and other PoS assets
DeFi Wallet
You are in control of your private keys and seed phrase
Crypto-to-Crypto Trading
On all pairs in the app
NFT Wallet
Securely hold and transfer your purchased NFTs with the click of a button
Stablecoin Lending Market
Lend for an attractive APR and power the Leveraged Staking economy
"Earn" Product
Enabels fixed APR for stablecoins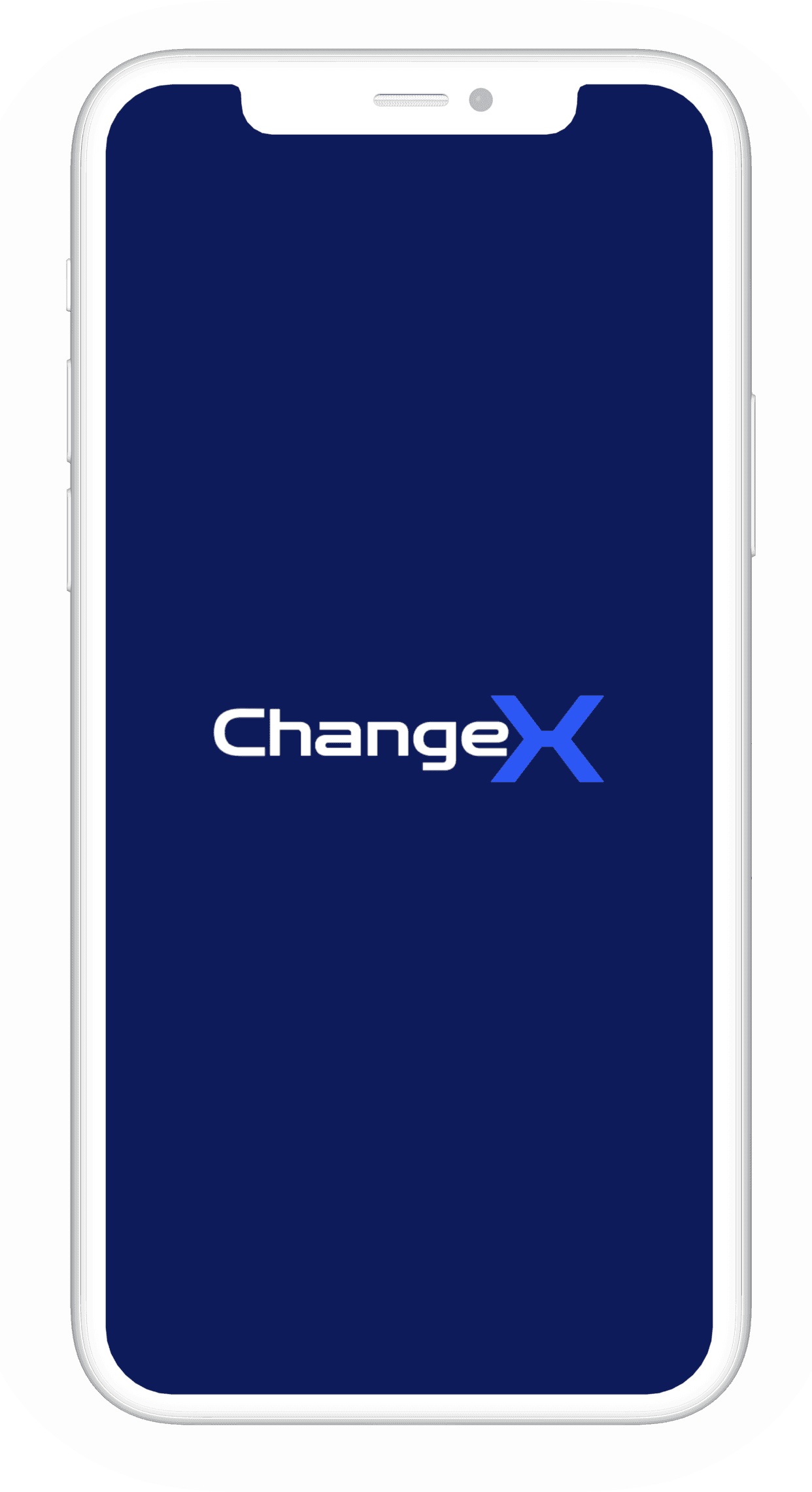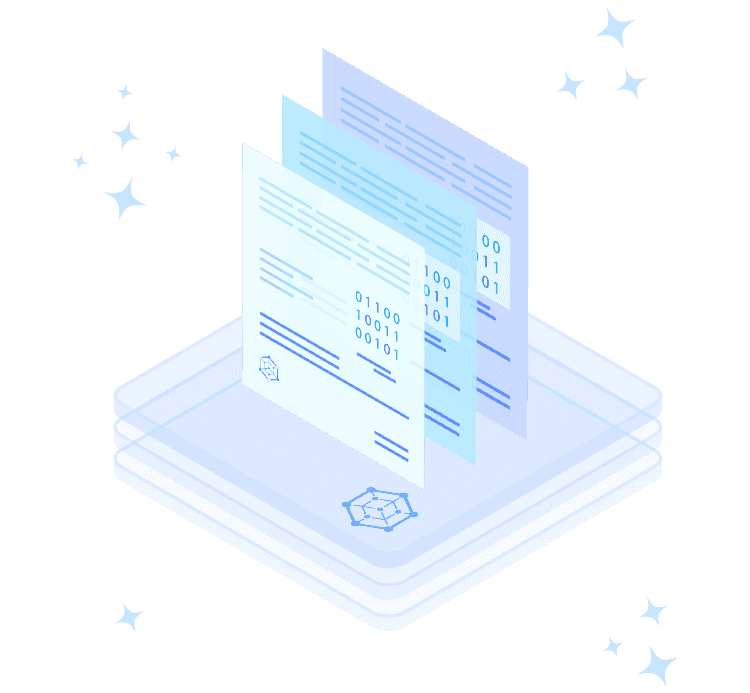 Next-Gen
Composable DeFi Economics
DeFi Composability enables economic systems to interact with each other and create synergies in order to improve outcome probability. ChangeX aims to offer a mobile-friendly app interface that will tap into this opportunity. Non tech-savvy individuals will be able to take advantage of non-custodial industry-leading products such as cross-chain bridges, staking, lending, DAOs, and collateralized staking in Lego-like combinations that aim to provide lower risk with higher reward. If blockchain's complex and interoperable ecosystem is the backend, then ChangeX is the front-end, the keys to unlock everything, make sense of it, and make it accessible. DeFi, crypto, banking – true composability is only possible when everything is included into one package. At ChangeX, that's exactly what we want to achieve.
The Platform
In-brief
The ChangeX platform strives to streamline the entire crypto experience by merging CEX and DEX tools with in-app functionality like staking and lending, while allowing you to spend your digital assets with a ChangeX Crypto Debit Card..
Trade, store, and earn against your crypto – ChangeX has you covered
You are in complete control of your assets. Your keys, your coins.
Forget about switching between DEXs – swap tokens in-app at the best rates.
Earn high APR on PoS Assets and track your earnings.
Among the first leveraged staking products without ever leaving the app – up to 2x on base APR.
Store all your ERC 721 and ERC 1155 standard NFTs inside the ChangeX app.
Crypto in real life – use the ChangeX debit card to pay with your digital assets.
Multiple payment methods supported in the app for the easiest access to your crypto.
No more need to leave the app – your bank account is here and it blends right in.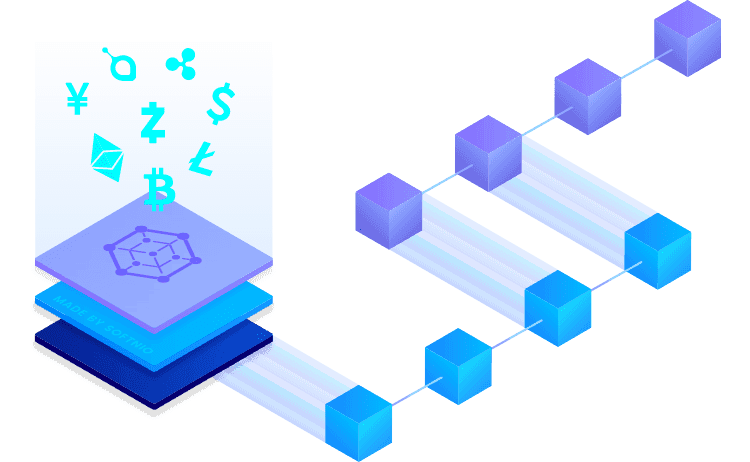 ChangeX is powered by
The CHANGE token
CHANGE is the governance token of the ChangeX app. It is a deflationary HRC20 token (HydraChain), which offers high APR to holders by acting as a bridge to the staked inflationary assets in the app, where rewards will be paid out in CHANGE.
30% of all crypto-crypto and fiat-crypto trading fees in the app will be used to power a burn mechanism to reduce total supply, thus driving the price upwards.
CHANGE will also provide governance rights to holders, allowing them to vote on new additions to the ecosystem.
Token Sale
$CHANGE ICO's tokensale phase closed on June 1 with 1.8x oversubscription. We are currently in the commitment phase, where users have until July 1 to pay for the rest of the CHANGE they subscribed for. Below is a breakdown of the token allocation.
Public Sale ($2.4M)
Treasury
Tier 1 Institutionals
Launchpads & IEO
Liquidity
Founders & Team
Staking Pool for first 9 months
Airdrop
There will be an invite-only private placement with Tier 1 institutional investors, who could contribute to the project's adoption.
Tokens for public sale
150,000,000 CHANGE
Price for public sale
$0.016
Cap per user/enrollment
$100,000
Payment methods
USDT, USDC, UST, BUSD, BTC, ETH, Hydra and more
Deposit for enrollment
3% of subscribed amount
Enrollment starts at
28 Feb 2022
Enrollment closes at
31 May 2022
Subscription calculation*
1 June 2022
Funds commitment deadline
30 June 2022
Tentative IDO date
First Week of July 2022
*The oversubscription level for CHANGE is 1.8x, which means that a quota reduction mechanism comes into effect, reducing the amount of tokens everyone receives. This provides a fair allocation for CHANGE and a more stable aftermarket foundation for the project by effectively dispersing the tokens to a larger investor base, among other benefits, such as reduced circulating supply.
Timeline
Road Map
This is a highly tentative roadmap that shows how the ChangeX vision will unfold
Research for Leveraged Staking & DeFi Products
MVP - Non-custodial wallet with a few supported cryptocurrencies, incl. HYDRA
Prototyping Composable Earn Products
Establish Legal entity
Secure Seed Investment from HYDRA & LockTrip
Team Structuring
HYDRA SDKs for Swift, Kotlin and Go
Feb 28 2022
Subscription Start With 3% Deposit
March 28 2022
100% Subscription reached
30 June 2022
Subscription Enrollment End
1 June 2022
Subscription Quota Calculation & Settlement Start
June 2022
Release of ChangeX Wallet
Official release of ChangeX v1 wallet
May 31 2022
Subscription enrollment ends
Release of Open Beta of ChangeX wallet
Start Process for Obtaining Crypto License in Lithuania
Sign agreement for AML Services with Tier 1 Partner
Conduct Private and Public Sales
July 2022
Crowdfunding Phase 3
HydraDEX Launch
Staking on CHANGE Begins
Launchpad Events
Q3 2022
Delegated Staking on HYDRA
Also In-wallet DeFi swaps
Support for 10 coins and tokens in wallet
Q4 2022
ChangeX Crypto Visa Card
Support for additional chains and tokens
Q4 2022 and Beyond
Fiat Trading
Third-party fiat on-ramp with direct fiat purchases
Q1-Q2 2023 and Beyond
Levaraged staking and Earn
Leveraged Staking Functionality
HYDRA, CAKE, BNT and other high APR assets
Open Lending Market
Q3 2023 and Beyond
Hybrid Earn Product with high APR for Stablecoins and Fiat
2023
SEPA IBAN Functionality
Electronic Money Institution (EMI) Licensing or Agency
FAQ
Frequently asked questions
Please find frequently asked questions pertaining to the tokensale event and their answers below.
What does Enrollment and Subscription mean?
The tokensale will be executed with an optimum risk/reward setup and an extremely limited market cap equivalent to just $2.4M of tokens. The first Phase is the Enrollment, where each user will Subscribe the amount that he/she would like to buy. During the Enrollment phase, users will deposit 3% of the final amount.
What would happen if there is an oversubscription?
In case of an oversubscription, the quota will be adjusted proportionately to all participants. For example, if someone has enrolled for $10,000 of CHANGE tokens, and there is a total of 2x oversubscription on the market cap ($4.8M instead of $2.4M), this would mean that the quota will be reduced by 50% for all participants. The goal is to allow a fair distribution where everyone gets equal treatment regardless of subscription size.
Can I stake CHANGE if I used self-vesting?
There is a trade-off between buying at the ICO and buying from the HYDRA DEX. Investors who bought at the ICO make sure they bought at $0.016 and also that they can use self-vesting, but being unable to stake until the end of the lock-up period. DEX buyers will buy at an uncertain price, but will have the ability to stake immediately once staking is online.
What is the benefit of buying at the HydraDEX launch??
The CHANGE token will be traded against HYDRA and/or DAI with a total supply of 30 M tokens and corresponding 480,000 USD in HYDRA and/or DAI. Meaning that the starting price will be the same as in the ICO - $0.016 per token. However, demand should move the price up and the exact price at which you will be able to buy is not guaranteed. Buying at the DEX, however, gives you the opportunity to immediately stake CHANGE, and with only 67 million tokens in circulation for the 11 months following September, which is the result of all the vested CHANGE, the APR should be quite significant.
Why can't I stake vested CHANGE?
When you vest your CHANGE, you lock those tokens for a certain time period and reduce the circulating supply of CHANGE tokens. This, however, does not stop you from buying at the IDO in order to stake CHANGE and enjoy the high APR, which gives you a mix of the two strategies. CHANGE tokens will be released to ICO buyers on September 30 to those that are not self-vesting. The ICO participants that are self-vesting will receive their tokens according to the selected period, so If e.g. somebody is self-vesting for 6 months, they will receive their tokens on March 31, 2023.
When will CHANGE staking be available?
The ChangeX app and CHANGE staking will be available in July for users who bought the token from the HYDRA DEX. Investors who bought during the ICO subscription phase will receive their tokens in September without self-vesting or according to the self-vesting period they opted for.
What happens with the deposit if I subscribe for an amount that I can't cover?
The 3% deposit has a symbolic size relative to the subscription. It aims to incentivize participants to subscribe for realistic amount in order to have a fair and responsible event. In case a participant enrolls for an amount that he/she isn't able to cover afterward, the deposit will be deducted as a penalty fee. The user will still be able to participate with a lower amount and he/she will still have access to the event.
Are there any country limitations for participating?
Residents of the USA, Canada, Singapore, and China are not allowed to participate. Any KYC and/or applications from members of these countries will be automatically disqualified.
How does the CHANGE token work?
The CHANGE token has a unique utility of facilitating the DeFi products in the ChangeX platform. Leveraged staking pools, trading pairs, and all transactions in the app will interact with the CHANGE token. A ~5% network fee generated by the staking pools will be airdropped to CHANGE token owners as rewards, thus creating a bridge between the staked inflationary assets and the deflationary economy of CHANGE. Additionally, the CHANGE token will act as the governance token for the ChangeX DAO, providing voting rights to users, while 30% of all trading fees in the app will be used to burn the total supply and stimulate deflation.
Does the team behind the project have any track history?
Six of the co-founders have extensive experience in the world of blockchain. Together, they have 3 successful projects behind themselves with a combined market cap of 600M USDT – HYDRA, LockTrip, and Bitcoin Gold, all having distinct models, unique attributes, and active communities.
What happens after the commitment phase ends?
The commitment phase will end on June 30 at 00:00 EEST. Once that is over, CHANGE will make its appearance on the HYDRA DEX for a liquidity event, where investors can buy the token and stake it immediately once staking is online in the app. We will then work proactively to get CHANGE listed on more exchanges and launchpads.
If I pay the deposit with one cryptocurrency, can I make the final settlement with a different one?
Yes, we want to make the procedure as flexible as possible and will strive to support all flagman coins and stablecoins. You can enroll in Phase 1 with any of the supported coins, and afterwards commit the final amount in Phase 2 again with a different coin from the supported list.
Will there be any institutional investors?
There will be an invite-only private placement intended for tier 1 institutional investors with an allocation of $0.8M. Only selected entities with a solid reputation will be invited for discussions. The price will be identical to that for all other participants.
Will there be a cap per participant?
The default cap per participant is $100,000 equivalent.
The quota will be very limited, how can I buy more?
Shortly after the finalization of the settlement phase, there will be a public DEX event with significant liquidity. It will allow anyone to top-up their desired quantity at aftermarket terms.
MEET THE TEAM
Executive team
The ICO Crypto Team combines a passion for esports, industry experise & proven record in finance, development, marketing & licensing.
MEET THE TEAM
Advisory board
With more than 50 years of combined experience in M&A, investment banking, and management, our advisors are focused on helping us grow and expand by raising capital and guiding us with our strategic decisions.
Dimiter Gurdjilov
Advisory board member
Senior M&A and investment professional with 25+ years of experience with Merrill Lynch Asset Management, JPMorgan, George Soros' Bedminster Capital and NBGI Private Equity in New York, Sydney and London.  As an M&A Banker at JPMorgan, he executed transactions with value in excess of $80bn. As an investment principal at Bedminster and NBGI PE, led investments in numerous transactions with cumulative IRR in excess of 75% and 50%, respectively. Dimiter holds an MBA in International Finance from University of Miami and a BA in Business Administration & Economics from the American University in Bulgaria.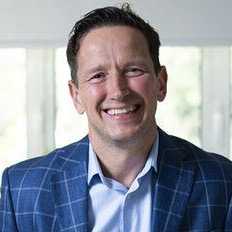 Stefan Ivanov
Advisory board member
Senior Banker with 25+ years of experience with Citibank, Banque Paribas and Challenger Capital Management.  Served as CEO of Citibank in Bulgaria bringing the bank to #1 position. Held senior roles with Citi in London, Sao Paulo, Seoul and Tunisia.  Traded derivatives at Banque Paribas in New York and on the floor of the American Stock Exchange in New York. Chairman of the Audit Committee of UBB - KBC Group in Bulgaria. Stefan is an alum of Harvard Business School and holds an MBA in Financial Engineering from Cornell University and a BA in Business Administration from the American University in Bulgaria.  What is more, in 2020, Stefan and his son crossed the Atlantic on a self-made boat, entirely on their own, with the mission to raise awareness for an organ transplant program!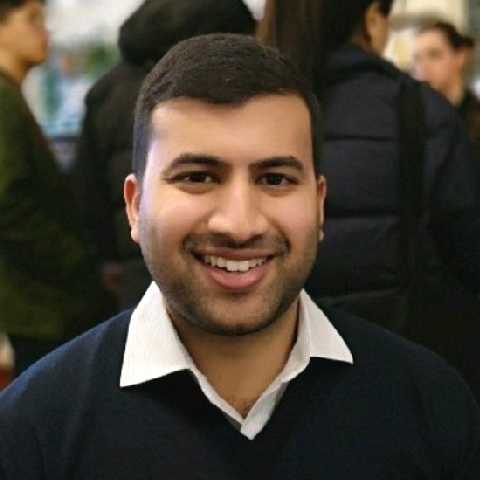 Neil Cunha-Gomes
Advisory board member
Over the past 5 years, Neil has led a number of high-profile investments globally at the SoftBank Vision Fund, which has over $100 billion AUM, where he focuses on Growth Equity and Crypto investing. His crypto investments include Consensys (one of the most reputable brands in the industry, behind flagship projects such as MetaMask) and Elliptic (one of the most trusted crypto compliance solutions providers). His 10+ years of investing experience is a perfect addition to the ChangeX advisory board.
Contact
Get In Touch
Any question? Reach out to us and we'll get back to you shortly.